Coronavirus Information
We are following the guidelines from Public Health England and further support and advice can be sought by visiting their website:
"Teaching is good and some is outstanding."
"Pupils are happy, polite and well-behaved. They feel safe. Misbehaviour is rare."
"In lessons, pupils are very eager to learn and make good progress."
"Teachers have good subject knowledge and high expectations."
"Pupils in the school are happy, polite and friendly. Pupils comment that, 'this is the best place ever.' Their behaviour is good."
"The attention to the need for rules and the importance of good manners and kindness towards others is a strength of the school and helps all to develop good social skills and an understanding of right and wrong."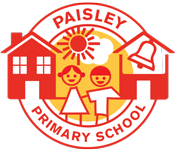 Welcome to Paisley Primary School
Our school is part of the Constellation Trust Multi-Academy Trust.
We work closely with our partner schools in the Trust to ensure the best possible outcomes for all our children. We currently have 386 children on roll, aged 3-11 years. We are proud of our diverse learning community. One third of our school population has English as an Additional Language with children joining us from all parts of the world. Our diversity is valued and celebrated. Each and every child's learning and holistic needs are catered for by a highly-experienced team of teachers and support staff. We are proud of the high rates of progress made by our children.
Safeguarding and nurture are at the forefront of all decisions to ensure that the children feel safe, happy and enjoy their learning. Bespoke provision is in place to support children's individual learning needs and emotional well-being. We are an Operation Encompass School.
Our curriculum, (please see Curriculum Statement), is designed to ensure that it is purposeful, relevant and meaningful for our children and our community, whilst simultaneously equipping our children with resilience and the necessary life skills for their next steps in learning and the modern world; making them forward-thinking, outward-looking learners and citizens. We place high importance on encouraging the children to be caring individuals and place high emphasis on manners, respect and tolerance. The school's approach to social, moral, spiritual and cultural development, together with emphasis on British Values, has been recognised.
We are a strong community and enjoy strong parental and stakeholder support. Working in partnership with parents and carers, we have high expectations for all children to reach their full potential. At Paisley we want every child to 'be the best that they can be'.
You will find further information on our school on this website. Should you wish any further information, or wish to visit our school, please do not hesitate to contact the school office in the first instance.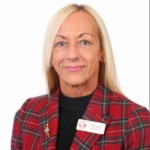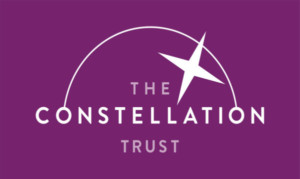 We All Shine Brighter Together
Our Trust includes primary, secondary and an alternative provision school working together to provide the best learning opportunities for the pupils within our network of schools.
Each school serves its own community and has its own unique identity. Together we benefit from working in partnership, share good practice and have a joint central service support team.